Disclaimer!!!
All files are the work of the author and represents thier interpretation of the songs. You may only use these files for private study, scholarship or research.
---
Welcome to the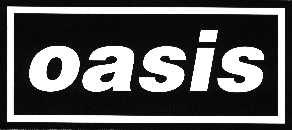 Chord Archive
---
Remember my copyright battle???
This page has been viewed
times. Created out of boredom, and online since March 16, 1996 5:00 A.M. CST. If you have anything to add, or have a comment, mail me! I have a lonely inbox at times.
---
Just a few words. I didn't write out any of these chords (except for "Shakermaker", and "Cum on Feel the Noize"). Someone else did. Chances are they got a chord wrong here or there. Now I would like to know what you think it should be, so send me your tabs. If you're just gonna tell me "Most of your chords are wrong." don't bother mailing me. I also realize that once in a while, these people got the words slighty wrong (check out "Live Forever" for a good example of that. It's no big deal really. If you wanna double check the lyrics, here's the lyrics from the offical Oasis homepage. That should help. Also, if you don't really understand what any of this is,this document should explain it all to you. Now that all that's over with, I hope you find what you're looking for!
---
Pick an Album
Under major construction!!!
Click here for Definitely Maybe Chords
Click here for What's the Story Morning Glory Chords
Click here for Be Here Now Chords
Click here for Non Album Tracks
---
---
---
Note: Oasis logo taken from the Offical Oasis Homepage. All tab/chord files taken from OLGA or emailed to me directly. Otherwise, Created by Patrick Glass patrick@spy.net